Mother, I just got kicked out of a school!
Seven year old Thomas was crying as he told his mother, Nancy, that he had just been kicked out of school. Nancy met his teacher to inquire about the situation.
"Thomas is a poor student. It appears he just doesn't have the capacity to learn," said Thomas's teacher.
"I beg to differ," Nancy declared. "My son is quite capable, and I will teach him myself!"
With these words, Nancy decided she would home-school her son. At home, Nancy would read and Thomas would listen. His father would explain key concepts. Thomas soon became curious about chemistry and other sciences.
By age ten, he had built his own laboratory at home. By twelve, he had read all the major science textbooks. He grew up to become an inventor with more than 900 inventions to his credit: Thomas Alva Edison.
Edison later recalled, "My mother was the making of me. She was so true, so sure of me; and I felt I had something to live for, someone I must not dissapoint." Thus his parents' perseverance and belief in his abilities were instrumental in making Edison one go the greatest inventors in history.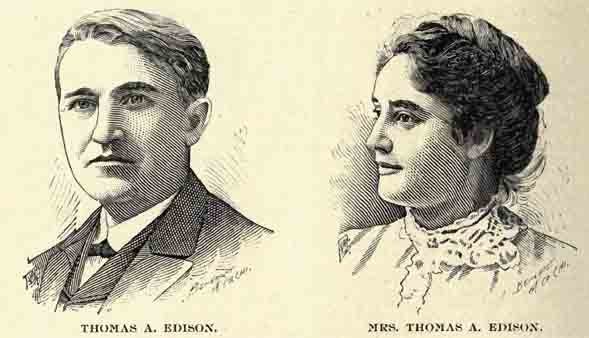 For parents to ponder and reflect upon:
Partner with your child's teacher and school staff, perhaps by joining the Parent-Teacher Association (PTA) or volunteering at your child's school. Discuss how you can support the teacher to ensure your child develops a love of learning.
Children are full of unexplored potential, believe in their abilities and encourage their talents.
To help your children excel in their educational endeavours, it is important to acknowledge even their small efforts and praise their specific good actions. When your child gets an "A" in an English test and you respond, "Oh, you're so smart! What a good boy!", he might conclude that his self-worth and your love is tied to being smart and bringing home good grades. Compliments should be more specific and descriptive of their action, such as "You wrote a very logical essay! You worked very hard." Thus, you are subtly reinforcing that you are not attached to the grade, but the effort put into getting the grade.
Offer understanding and encouragement when your children fail in their academic endeavours. Acknowledge the effort they have made, and help them identify steps for future improvement. 
Welcoming all mindful enthusiasts to make use of this absolutely free worksheet to learn and support your child's love of learning! Do share the completed worksheets with us in comments section below!