DEFINING TV CRITERIA: WHAT TO WATCH AND WHAT TO AVOID
Average daily television consumption across India from 2018 to 2022 ranges from 2.43 hrs to about an estimate of 3.23 hours respectively. The digital cube in most American households, per research, is said to be on 6.47 hrs daily.
It is said that an average person will spend more than 78,000 hours in front of the television over their lifetime. It amounts to spending 9 years of their lives parked in front of the tube.
Truly, TV is pervasive, second nature and almost addictive. Coming home from a stressful day at work, we switch on the TV and forget about everything else. When friends are over, we feel the television is a necessity. Even during dinner, the TV is always there to entertain us. It has become so integrated into our daily routine.
Consequently, it also finds a way into the lives of our children. In the midst of our fixation on TV, we sometimes overlook the negative effects that it can have on a family. Watching television takes away the time that kids can use to exercise, form social relationships and advance their education. Moreover it promotes violence, distraction from study time and plays a key role in childhood obesity. According to the University of Michigan Health System, an average American child will see 200,000 violent acts and 16,000 murders on TV by age 18. According to Indian Journal of Applied Research, India has nearly 220 million children between the age group of 5 – 16 yrs and nearly 77 million of them are out of school and their favourite past time is to watch (age inappropriate) videos. A string of gruesome shockers in the last few years point to a dangerous trend of killer children, young mischief-makers moving away from previously petty crimes to more serious offences like dacoity, rape and murder.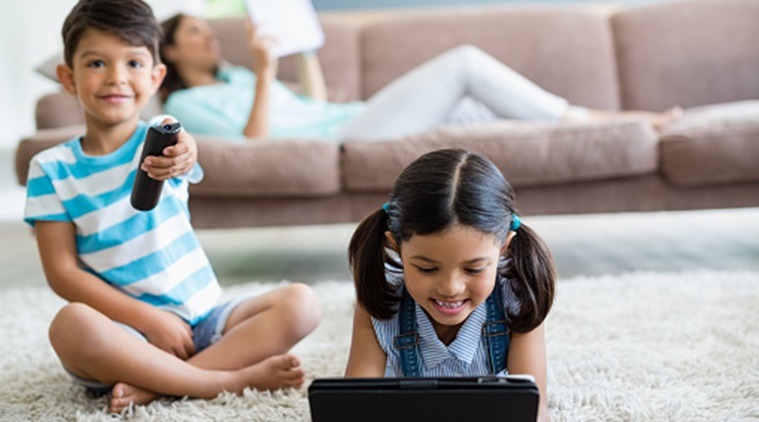 SHOCKING to see our children spending more time sitting idle, consuming alchoholic and abusive messages from the idiot box than pursuing their futures.
For parents to ponder and reflect upon:
Consider your own viewing habits so you can serve as a role model for your children.
Consider using pre-recorded programming so the children are not bombarded by marketing.
Discuss what you watch with your children and help them evaluate programmes worth watching.
Encourage them to avoid viewing shows containing violence, foul language, drug use, sexual content and objectionable morality.
Consider showing your children educational and spiritual videos instead of just mainstream programming.
Evaluate your TV criteria with the help of this intuitive worksheet and share your quantum thoughts with us: